1
Day 1: Arrive and get settled
Arrive to Halkidiki. Check in at the hotel, located by the sea. Have a welcome dinner at the resort and meet with your guide and group.
2
Day 2: An introduction to Kassandra
Meet your guide and group. Get on board for a half day cruise in the southwest of the Kassandra peninsula. Test your fishing skills while you experience swimming in the crystal clear waters and explore many secret beauties accessible only by boat. Have your first demonstration of Greek cooking and enjoy fresh fish and "meze" with a stunning view to the Aegean Sea. Attend a professional food photography seminar. In the afternoon, pay a visit to some of the area's producers and taste their top quality products.
3
Day 3: The charms of Sithonia
Start your day with a delicious breakfast at the hotel. You will proceed to the safest natural anchorage in Northern Greece, named by the great historian Thucydides "Porto Koufo" (deaf port), because the open sea's agitation never reaches its waters. You 'll attend a hands-on cooking lesson in one of the area's best traditional fish taverns and prepare your lunch with the help of an expert chef, using selected ingredients and traditional techniques. One visit to this sea-side traditional fish tavern is enough to become addicted to the mouthwatering dishes of the original Mediterranean cuisine.
4
Day 4: Mountainous Halkidiki
The tour starts in the village of Arnaia, the best example of well-preserved traditional architecture in the area. Have a quick demonstration by a honey producer and beekeeper and try five varieties of honey and the famous honey-tsipouro "Mountovina", only found here. Proceed to a local winery and have a tour and wine tasting. Have lunch as it was made in ancient Greece, prepared for you by a specialized chef. Reach the "Aristotle Park", dedicated to the great philosopher Aristotle near the ruins of his birthplace, the ancient city of Stagira. On the way back, visit an agro-touristic farm and taste the fine, organic meat of Mt. Holomontas.
5
Day 5: Relax in Kassandra
Visit the picturesque village of Afytos. Proceed at a lovely beach and have a swim in the turquoise waters. Afterwards, we leave you to the hands of an expert chef on Greek cuisine, who will give you an unforgettable cooking class, and pass on to you some of his knowledge and passion about the local cuisine. In the evening, dine at the charming little square in the village of Kryopigi.
Tour Location
Halkidiki
An exotic dreamland on your doorstep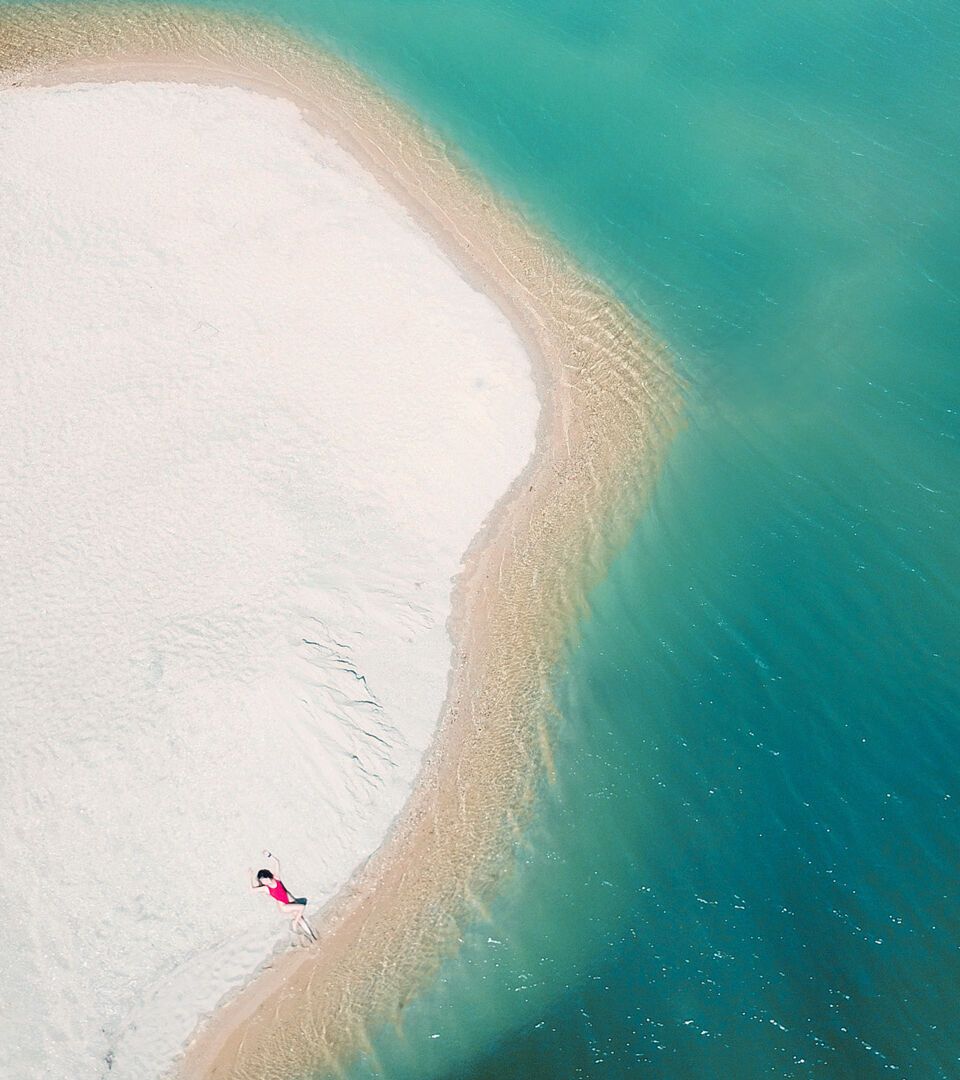 Mountain or seaside? Beach bar or secret cove? Traditional villages or luxury resorts? Halkidiki caters to every taste
"There is nothing like Halkidiki," say the northern Greeks and they know what they're talking about. Get ready to succumb to the charms of its three beautiful peninsulas – Kassandra, Sithonia and Athos. The first two don't discriminate, but the third is off limits to women, as it is home to the famous monastic state, 
Mount Athos
. Turquoise water, dense pine forests, dreamy hotels, small coves with fish tavernas and cafes, beach bars, archaeological sites, traditional villages, and the famous Petralona Cave in Kassandra: a microcosm of miracles. Made to be explored with all your senses.
Things to do in Halkidiki
Swimming under the pines
Pine trees that reach right up to the water's edge, white sand, beautiful bays, crystal-clear water, hidden coves. 
Halkidiki's beaches
 are so great in number that you can't possibly count them all, but take out a map and have a go all the same: Kavourotripes, Mikro (small) and Megalo (large) Karidi, Kalogria, Kriopigi, Agios Mamas, Sani… You better not have given up. You've only just started.
Setting sail for Ammouliani, Halkidiki's only island
A five-star stay
Halkidiki tempts you to live a 
life of luxury
 at any one of its many beach resorts. High-end service and a plethora of unique experiences await, from soothing spa treatments to fine dining and discovering 
fantastic new wines
.
Petralona Cave and the 700,000-year-old man
Prepare to be awe-struck by this masterpiece, sculpted over eons by nature's own hand. With stalactites that sparkle in the dark and 'dwarf stalagmites', it's one of the most stunning caves in Europe. It also tells a very old story: Here, hidden among the stalagmites, the 700,000-year-old skull of an early human (Archanthrapus) was discovered. Aged 30-35 years, he was considered elderly for that time.
Ancient Olynthos
An object lesson in how to construct a city from scratch, here at this archaeological site you'll see how the famous Hippodamian grid plan (considered the foundation for modern town planning) was organised. Houses, avenues and communal areas have all been excavated at the site, which also commands panoramic views of its surrounds.
Drop anchor in Porto Koufos
What lies behind the cliffs to the south of Sithonia? A secret harbour through an opening just 300m wide. This is the ancient port of Toronaios, mentioned by Thucydides as the largest and most secure port in Ancient Greece. It was nicknamed the "deaf port" because you cannot hear the sea if you stand inside the bay.
Aristotle's home
Macedonia
 is the birthplace of one of the great Greek philosophers. So it's only right that you walk in his footsteps. Near the village of Olympiada is Ancient Stagira, Aristotle's birthplace. In the village, you'll find the 
Alsos of Aristotle
, with a compass, pendulum and prism – instruments vital to the work of the mind he conducted here.
Hidden gems of Halkidiki
Arnaia and Afitos
Two very different villages, each with its own traditions. With cobblestones, traditional Macedonian architecture, restoration projects and museums, their charm will take you back to village life as it was many years ago.
The Potidaia Canal
A narrow isthmus joins the peninsula of Kassandra to the mainland. The canal was begun by King Kassander of Macedonia, whose aim was not only to facilitate navigation but also to protect Thessaloniki.
Taxiarchis fir trees
There's nothing quite like Christmas in Halkidiki, a place that quite literally cultivates an essential element of the festive season. In the village of Taxiarchis in central Halkidiki, entire families are engaged in the work of growing fir trees on the beautiful mountain of Holomonta.